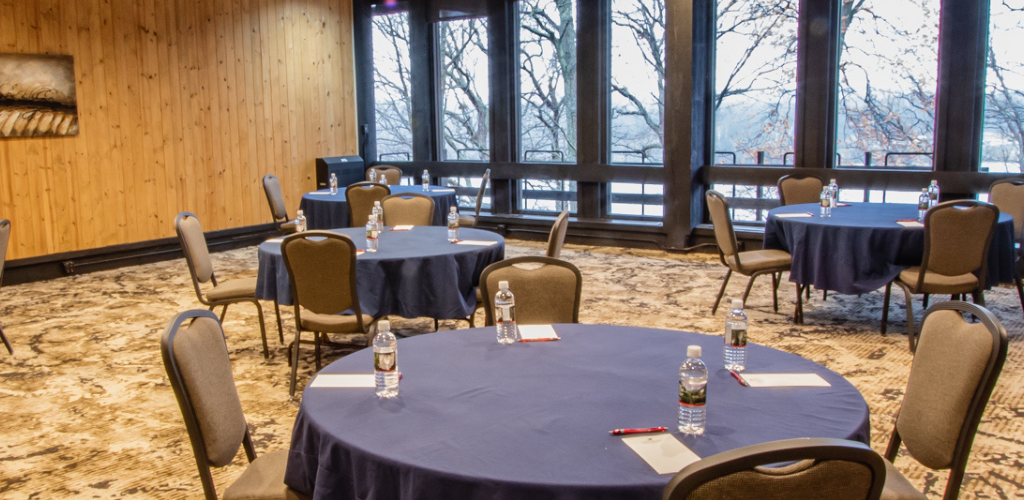 Meeting & Gathering Spaces
Inspired Meeting & Gathering Spaces
Mohican Lodge boasts more than 7,000 feet of flexible meeting space with a professional staff who is ready to handle every detail. After your event, your attendees will be inspired to stay longer to explore the hiking trails and waterfalls or venture to the nearby canoe liveries and take a trip downstream.
Download the Capacity Chart & Lodge Layout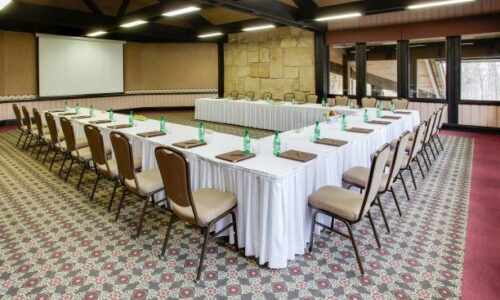 Lookout Room
The Lookout Room is located on the entrance level of Mohican Lodge and offers views of the lodge grounds and is great for planning meetings and retreats.
Aerie Room
Natural light floods the Aerie Room with windows that overlook Pleasant Hill Lake. Located off of the main lobby, this room can be used for a welcome reception or your next meeting.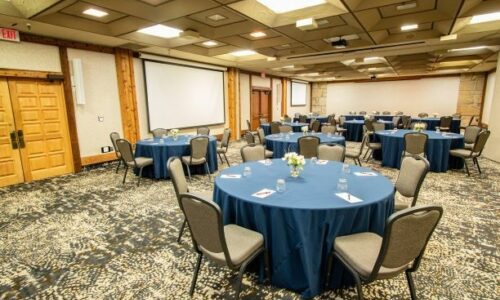 Ballroom
The Ballroom offers nearly 2,600 square feet of space and is divisible into three separate spaces, the Delaware Room, Shawnee Room and Miami Room. This space is ideal to host a general session and breakout rooms.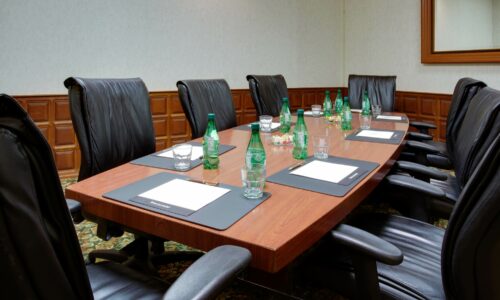 Logan Board Room
The private Logan Board Room accommodates executive style seating for 10. Equipped with the latest technology, this room is great for a board retreat or planning session.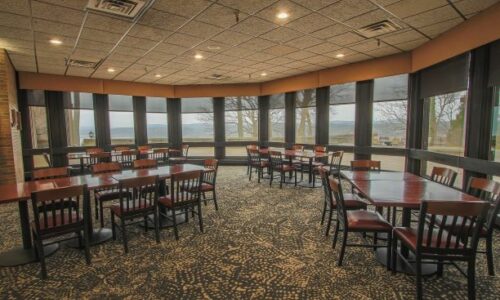 Tribal Room
The Tribal Room is located adjacent to the Bromfield Dining Room. With views of Pleasant Hill Lake, the sought after space can accommodate 32 guests.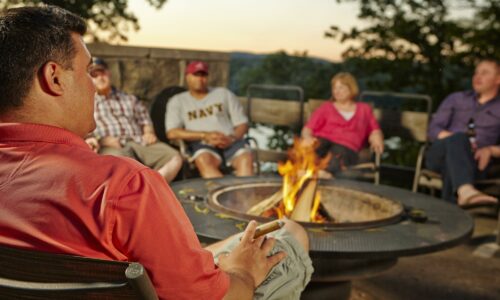 Group Campfire Rings
Gather your group for the ultimate Mohican Lodge experience, the campfire. Private campfire rings can be reserved for your group. S'mores kits can be added to elevate the experience.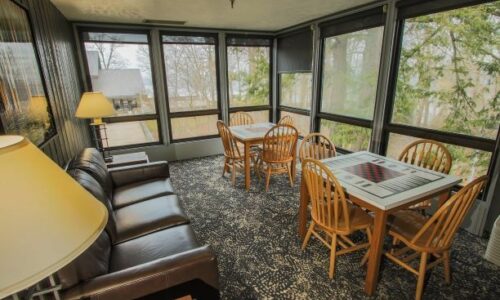 Solarium A
Located in the guestroom wings, Solarium A has a great view of the outdoor pool and lodge grounds. Two game tables make this the perfect spot to gather for a family game night.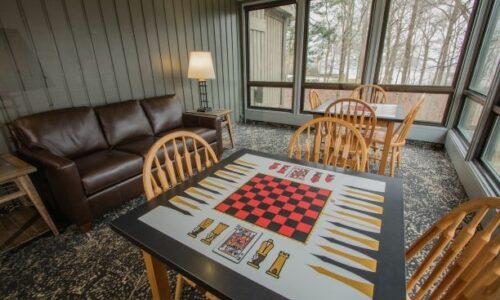 Solarium B
Located in the guestroom wings, Solarium B, similar to Solarium A, has an ideal view of the lodge grounds. Two game tables make this the perfect spot to gather your family for a game night or a quiet place to take in the natural beauty of the grounds.
Questions?
We're ready to help. Contact our Sales Office at 1-877-496-9224 ext 106 or request a proposal today.
Request a Proposal