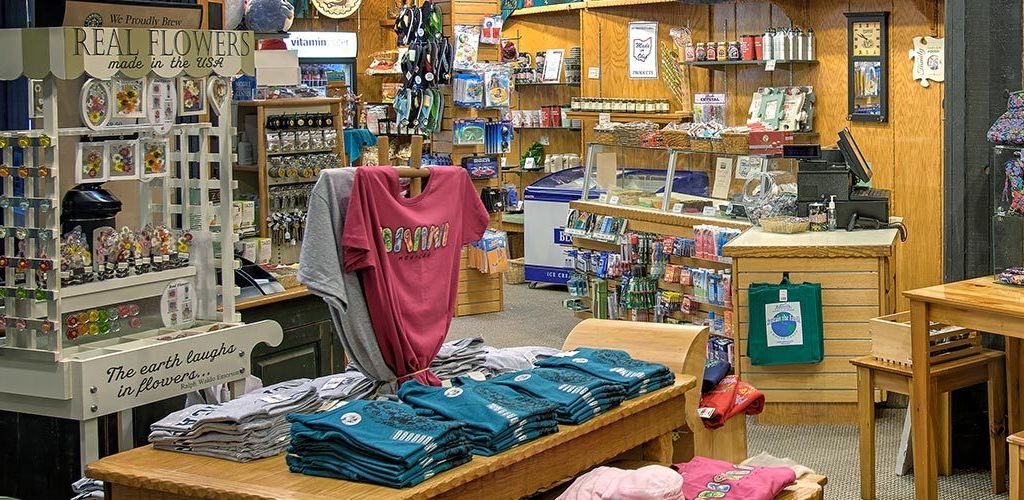 Find Something Fun for Everyone
Stop by the Mohican Gift Shop to sample freshly made fudge from Malabar Farm or enjoy a coffee or cappuccino. The gift shop offers a wide selection of specialty gift items perfect to remember your time at Mohican Lodge. Forget to pack something? Not to worry! Our gift shop also carries a variety of personal items.
We proudly carry a wide selection of "Made in Ohio" products, including locally made chocolates, gourmet popcorn and maple syrup. We have a wonderful selection of Stephanie Dawn handbags and other handcrafted gift items. Stop in to browse our ever-changing selection of Ohio made items.
Are you ready?
Book your stay with us today, and come see for yourself!
Check Availability