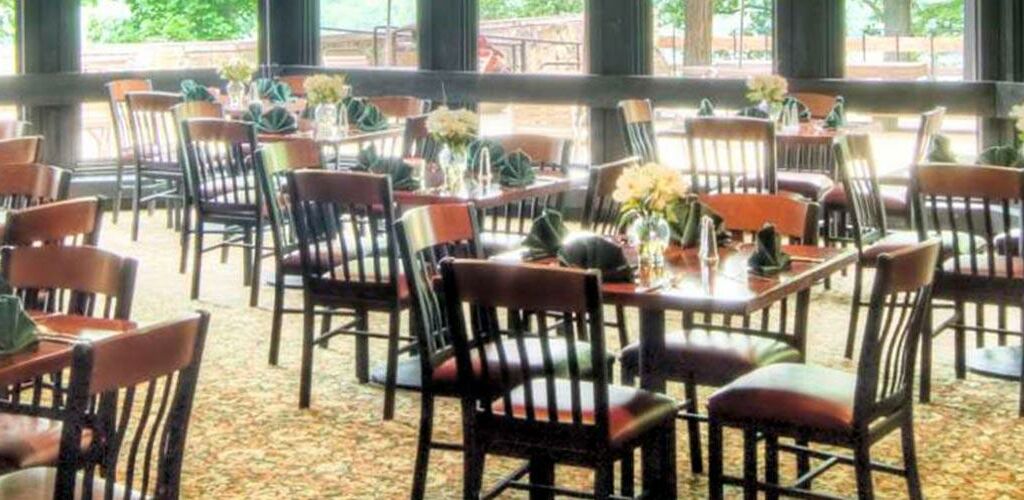 An Event They Won't Forget
Searching for the perfect venue to host your next conference? Planning a family reunion or getting married? With over 6,000 square feet of flexible group meeting space near Mansfield, paired with professional planning services and the beautiful natural setting of one of Ohio's state parks, Mohican provides the ideal location.
We're pleased to provide meeting packages to create a streamlined approach for your group gathering. Our professional meeting planners can also help tailor a plan to achieve just the event you had in mind.
Meeting Planner Guide
At Mohican Lodge, we want to provide you with tools you need to successfully plan your next event with us. View our meeting rooms, catering menus and more! Click below and start planning today!
Meeting Planner Guide
Catered with Care
At Mohican Lodge, our catering team is focused on helping you and your attendees personally achieve success during your important catered event. Regardless of the size or complexity of your function, our catering team provides a versatile menu with delectable options to suit your event. For smaller functions, our menu selection can keep your meeting productive and on track, and for extravagant special events, our culinary team can create an exceptional meal that meets your highest expectations.
The Essentials
At Mohican, it may be our strategic location within beautiful Mohican State Park, providing a wide variety of outdoor group activities-like canoeing or hiking. It could also be our beautiful accommodations and flexible function space. Whatever brings you to the rolling hills of central Ohio, we're delighted you are considering hosting your next corporate function or social gathering at Mohican Conference Center.
Questions?
We're ready to help. Contact our Sales Office at 1-877-496-9224 ext 106 or request a proposal today.
Request a Proposal