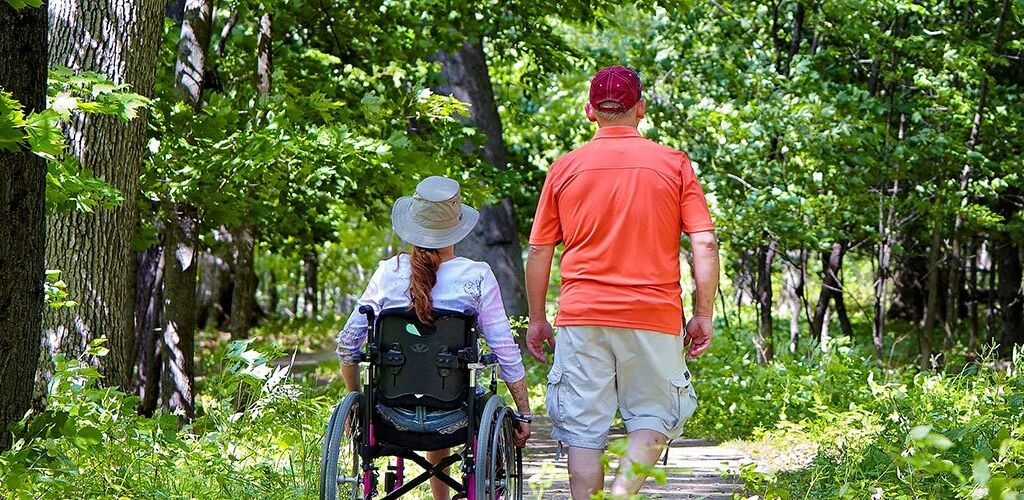 Hikes, Bikes, and Bridles
The trails at Mohican State Park offer plenty of opportunity to appreciate the beauty of nature while getting a good dose of exercise. The park offers 13 miles of hiking trails and an additional 32 miles can be found in the adjacent Mohican Memorial State Forest. These trails are also perfect for hiking, mountain biking, and cross-country skiing during the winter.

Learn more about Mountain Biking and Bridle Trails
Hiking Trails
Between Mohican State Park and Mohican Memorial State Forest, explorers looking to venture by foot will find a variety of one- and two-mile hiking trails that vary by degree of difficulty. For beautiful views of the lake, follow the Pleasant Hill Trail. To finish at the scenic wooden bridge, follow the Hemlock Gorge Trail.
Download the Trail Map

Find Your Favorite New Trail
Whether planning a trails trip from your home computer or on the road looking for spontaneous adventure, the new DETOUR trails app will make it easy to find what you are looking for.
Get the App