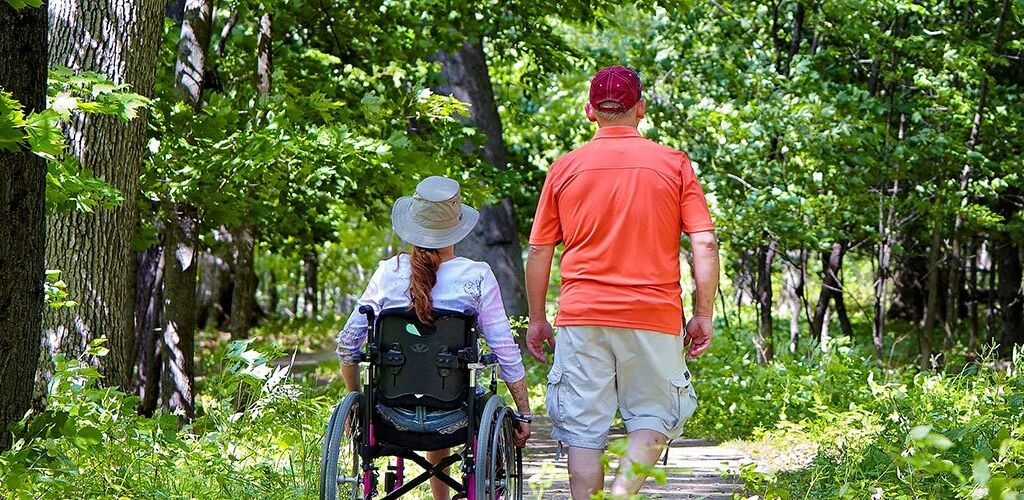 Hikes, Bikes, and Bridles
The trails at Mohican State Park offer plenty of opportunity to appreciate the beauty of nature while getting a good dose of exercise. The park offers 13 miles of hiking trails and an additional 32 miles can be found in the adjacent Mohican Memorial State Forest. These trails are also perfect for hiking, mountain biking, and cross-country skiing during the winter.

Trail Map
Hiking Trails
Between Mohican State Park and Mohican Memorial State Forest, explorers looking to venture by foot will find a variety of one- and two-mile hiking trails that vary by degree of difficulty. For beautiful views of the lake, follow the Pleasant Hill Trail. To finish at the scenic wooden bridge, follow the Hemlock Gorge Trail.
Mountain Biking
A newly expanded 25-mile bike trail passes through Mohican State Forest and offers mountain bikers quite an experience. The trail is filled with gradual uphill climbs, rollercoaster-type terrain, steep downhills, and breathtaking views of the park and surrounding region. The Mohican mountain bike trail system was named #4 in the country by the MTB Project.
Horseback Riding
The state park and forest support over 22 miles of bridle trails for public use. There is also a horseman's campground located at nearby Malabar Farm State Park. For day trail use, horse owners may bring their horse and use one of the two staging areas located off of State Route 97 and ride through some of the most scenic areas in Ohio. If you get hungry, you can ride the orange trail to the lodge, tie up your horse and enjoy a meal at Bromfield's Dining Room. There are several stables located outside the park, which offer trail riding and their information is listed below.

Are you ready?
Book your stay with us today, and come see for yourself!
Check Availability