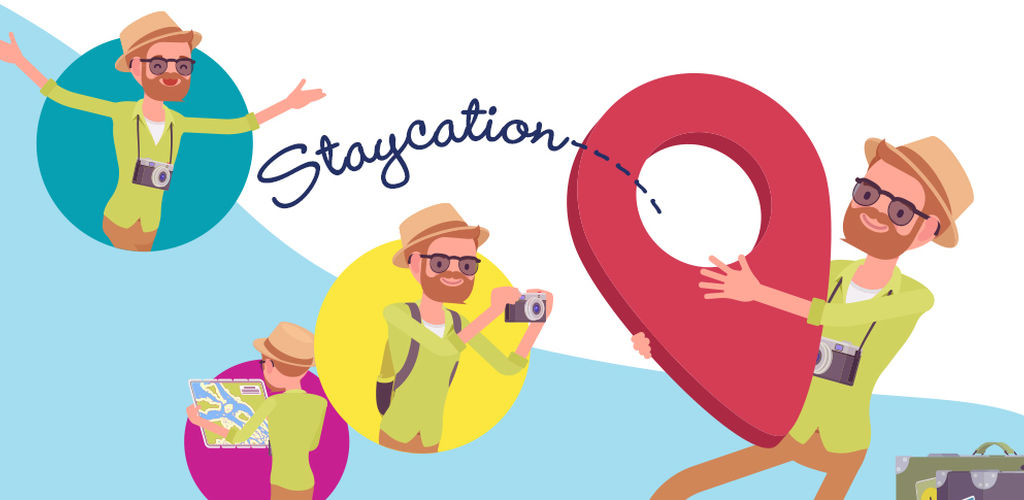 Fantastically Familiar
It's a great time of year to get out and experience something new, or see something familiar with a new perspective. Pack your bags, grab your camera, and get ready—you're about to take a staycation.

That's right, you won't need plane tickets for this trip, no long lines or security checks. You don't even have to worry about your itinerary! That's because we've created a comprehensive insider's guide for getting away right here around Loudonville. Who ever said adventure can't be close to home?
Below you'll find all our favorite local attractions. Food and drink, art and music, shopping, unwinding, exploring with the family—it has something for travelers of all sorts. You might be surprised at what you find, and you'll never be so proud to call this place home.
Enjoy your stay.
Your Staycation Itinerary
Black Fork Bistro (restaurant)
Why we love it: The Brussels Pizza
Why you'll love it: It's a new, contemporary dining experience in historic downtown Loudonville.
Trails End Pizza Co. (restaurant)
Why we love it: Local family-owned restaurant with an outdoor theme. The menu includes creative appetizers, salads, sandwiches, baskets, subs, and of course, incredible pizzas, including a dessert pizza.
Why you'll love it: The pizza, obviously! But we also recommend the chicken wings.
The Ugly Bunny Winery (evening drinks)
Why we love it: A vineyard right outside of Loudonville, nestled in the rolling hills of Holmes County. The tasting room overlooks a gorgeous property, where you can expect great service, a relaxing atmosphere, delicious wine and yummy food!
Why you'll love it: Getting relaxed has never been easier. Bring a friend or two!
Frog Tree Canopy Tour (looking for adventure)
Why we love it: Ohio's only zipline tour using dual cable systems for faster speeds and smoother rides.
Why you'll love it: Explore the Mohican Wilderness Area on a 2 ½ hour tour with a certified tour guide. You will love the exciting ziplines, skybridges and rappels that you will encounter on the course.
Malabar Farm State Park (nearby park)
Why we love it: Located in the Pleasant Valley of Richland County, Malabar Farm State Park is representative of the diversity of the glaciated Appalachian Plateau region.
Why you'll love it: Interesting history, too! Humphrey Bogart and Lauren Bacall were married in the Big House at Malabar Farm on May 21, 1945.
Historic Downtown Loudonville (shopping)
Why we love it: Locally owned shops make this destination unique and there is something for everyone to enjoy from jewelry, art, gadgets and antiques.
Why you'll love it: With so many unique local stores, you are sure to go home with an interesting souvenir.